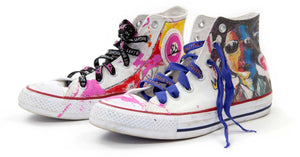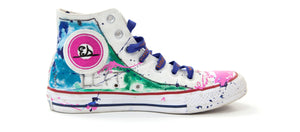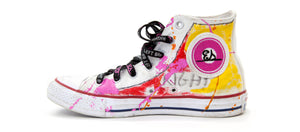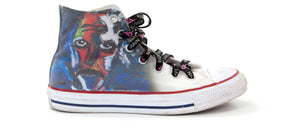 RBLB Sneakers - Customized
With each Customized RBLB pair you get a stunning, one-of-a-kind piece of wearable art. The starting point for the shoes are vibrant portraits of famed New York based neo-expressionist artist, Jean-Michel Basquiat, and Nobel prize-winning physicist, Albert Einstein, which are printed on a retro high top converse sneaker.
On the inner part of each shoe, Evan crafts a unique, one-of-a-kind piece of art work. Each pair is finished with both a custom signature patch and laces.
Each pair is individually customized, images show are examples. 

Made to order, allow 4-6 weeks for delivery.